White paper – Harnessing the therapeutic potential of DNA vaccines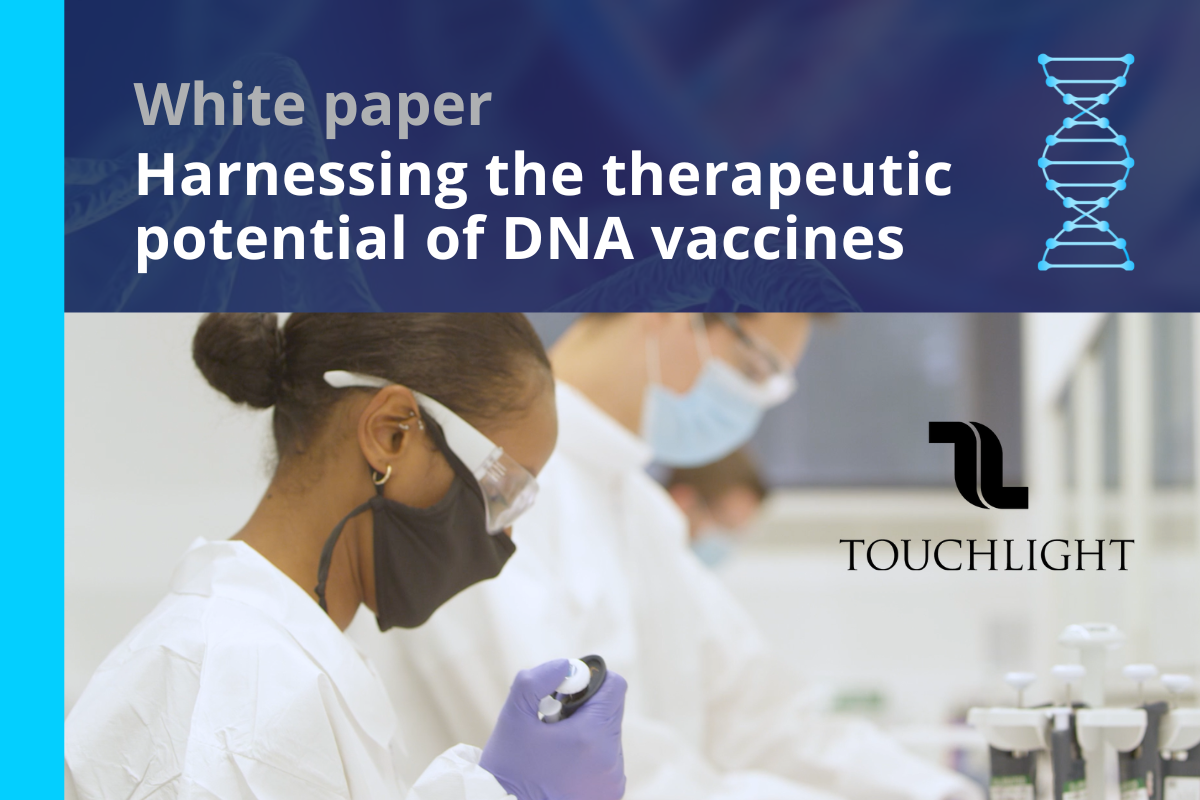 Fully harnessing the potential of nucleic acid vaccines will mean capitalising on the speed and flexibility offered by nucleic acid platforms as well as expanding the focus from prevention (prophylactic) to cure (therapeutic).
This white paper entitled "Harnessing the therapeutic potential of DNA vaccines" addresses the main challenges in the pursuit of successful therapeutic vaccines and identifies potential solutions including a look at the rapid growth of nucleic acid vaccines. Recent advances in synthetic nucleic acid manufacture have the potential to revolutionise therapeutic vaccination and dbDNA is presented as a promising new modality to answer the challenges of therapeutic vaccination.
This paper is authored by Dr Lisa Caproni, Head of Vaccine Discovery, Touchlight and Dr Helen Horton, Chief Research Officer, Touchlight.
Download the white paper here
About Touchlight
Touchlight is a privately-owned biotechnology company based in London, U.K., focussed on the discovery and development of DNA-based genetic medicines, including DNA vaccines and gene therapies. Touchlight has developed a novel, synthetic DNA vector known as doggybone DNA or dbDNA™.