Webinar – How dbDNA resolves the challenges of plasmid DNA in genome editing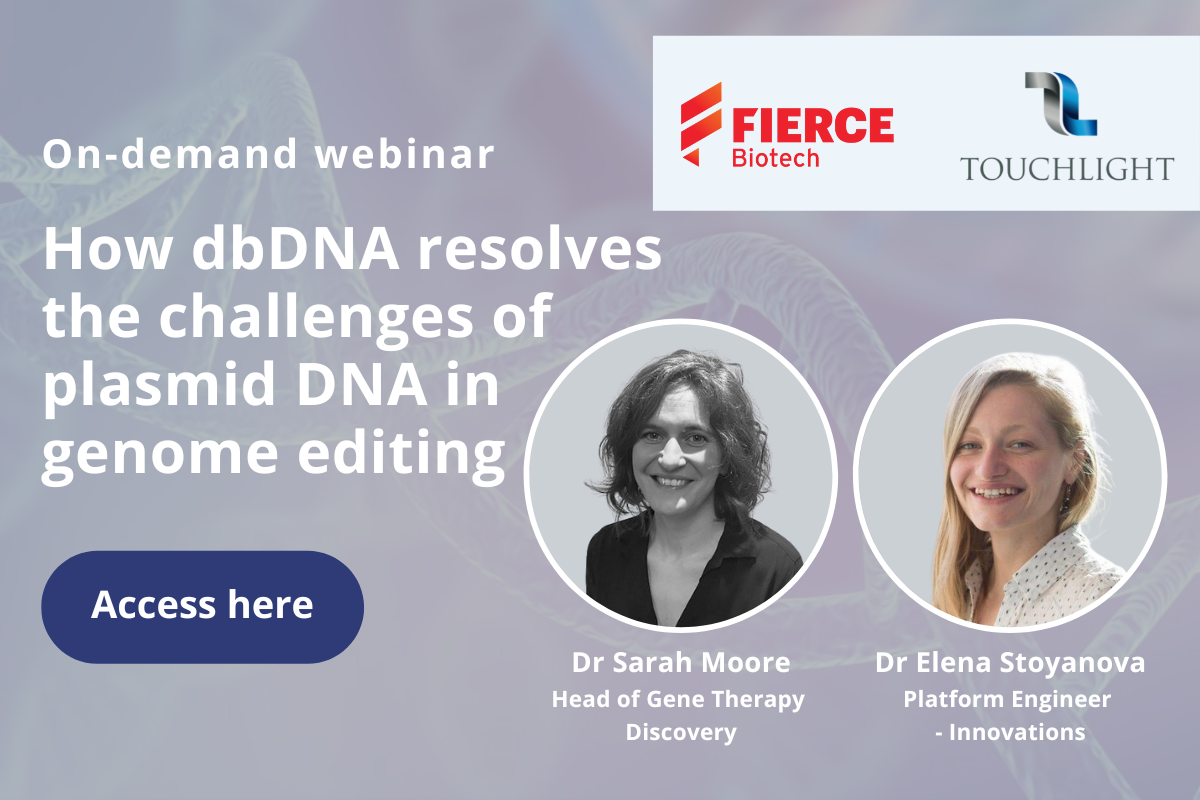 Clinical applications of genome editing technologies continue to proliferate. The diversity and complexity of these advanced therapies results in unique demands on the supply chain. Genome editing companies require high quality, clinical grade DNA for numerous purposes, including viral vector and mRNA production, and also non-viral templates for homology directed repair.
In this Fierce Biotech on-demand webinar, Touchlight presenters – Dr Sarah Moore, Head of Gene Therapy Discovery and Dr Elena Stoyanova, Platform Engineer, Innovations Team, outline the key DNA-related challenges genome editing companies face and introduce an alternative to plasmid DNA called doggybone DNA (dbDNA™) – a high purity, enzymatically produced DNA vector that can resolve these challenges.
A Q&A session follows the presentation, with our expert panellists answering attendee questions.
Access here