Article – Antibiotics in biopharmaceutical production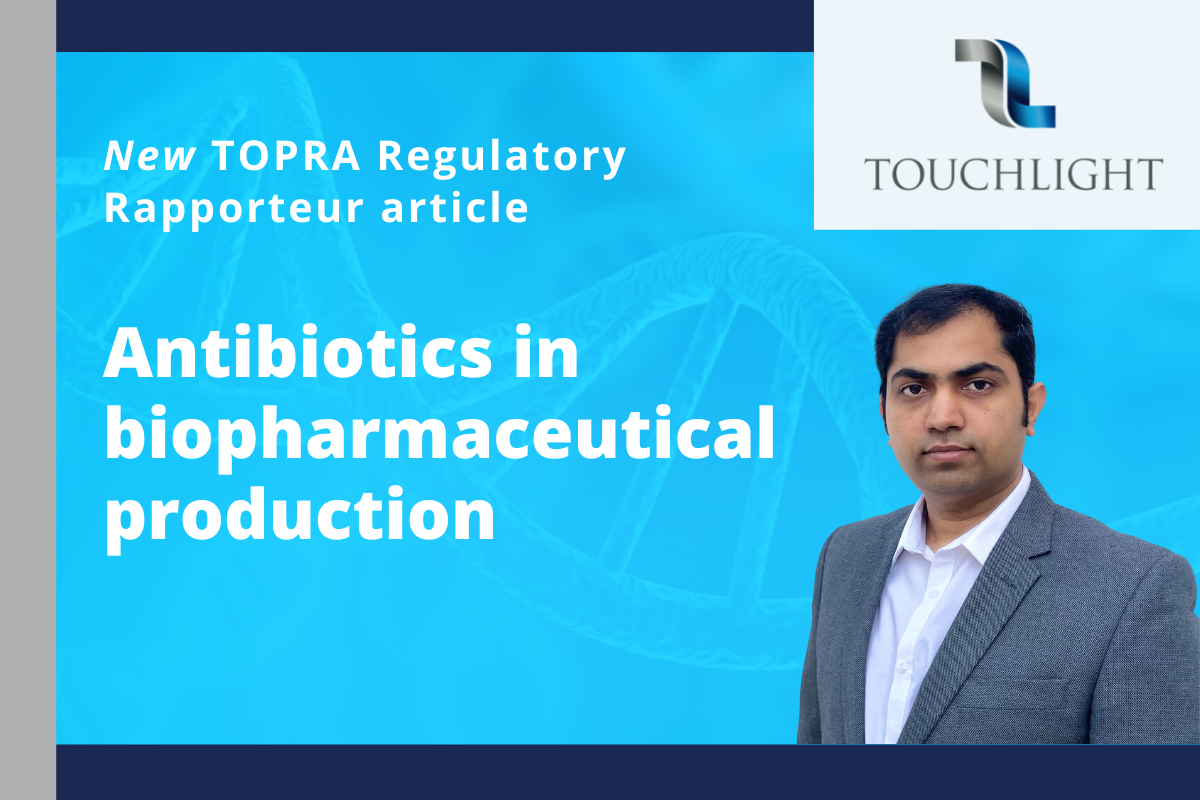 Antibiotics in biopharmaceutical production
Antimicrobial resistance (AMR) is a global health threat and a complex problem that requires a united multisectoral approach. In the interest of patients and environmental safety, regulators around the globe are discouraging the use of antibiotics in all areas of utilisation; not only at the patient level, but also in biopharmaceutical production processes. The overuse of antibiotics must be addressed. AMR is negatively impacting ecosystems, resulting in their exposure to antibiotic residues.
Using plasmid DNA (a fundamental raw material in the biotech industry) as an example, this TOPRA published article focuses on the ways in which regulators are increasingly discouraging the utility of antibiotics, such as through imposing control in its utility in biopharmaceutical production through tighter regulations. The innovative technologies being used to tackle AMR will also be discussed.
Author – Satish Muchakayala
Access the article here:
About doggybone DNA (dbDNA™)
Doggybone or dbDNA™ is linear, double stranded, covalently closed DNA vector which is produced in an enzymatic manufacturing process. It can incorporate a gene of interest from 600bp to >20kb making it very flexible to support a range of genetic medicines.