White Paper – The future of Industrial Scale Lentiviral Vector Manufacturing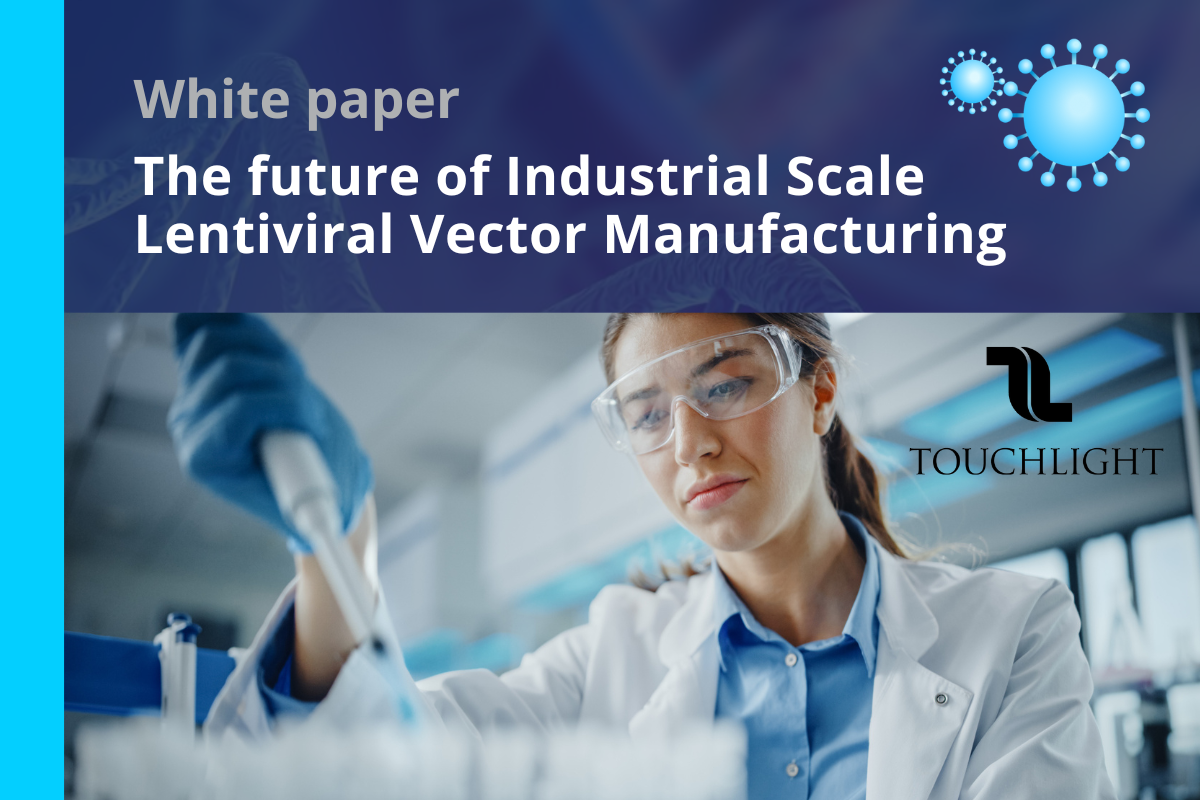 In recent years, lentiviral vectors (LVVs) have demonstrated enormous clinical potential. However, major challenges remain around the scalability, cost-effectiveness, and regulatory compliance of LVVs which may limit their potential for clinical translation.
One of the major issues is the intrinsic fragility of LVVs, which poses a considerable hurdle from a bioprocessing perspective. The difficulty in achieving high titres in upstream processing, combined with significant losses in downstream processing, make it challenging to achieve the sufficient level of titres necessary to support the wide-spread clinical application of LVV-based therapies. Equally, sourcing sufficient GMP grade plasmid DNA to support the production of such high titres remains a major bottleneck for the industrial-scale manufacturing of LVV.
In this white paper, authored by Dr Sarah Moore, Head of Gene Therapy Discovery, Touchlight, we discuss major challenges and present approaches to improve overall functional titre, through the optimisation of upstream and downstream processing platforms, as well as strategies for eliminating the requirement for plasmid DNA, including the use of rapid and highly scalable platforms for manufacturing synthetic DNA as a viable alternative to address regulatory hurdles and achieve cost efficiencies.
Download the white paper here
About Touchlight
Touchlight is a privately-owned biotechnology company based in London, U.K., focussed on the discovery and development of DNA-based genetic medicines, including DNA vaccines and gene therapies. Touchlight has developed a novel, synthetic DNA vector known as doggybone DNA or dbDNA™.