Webinar – Supporting the Clinical Adoption of Enzymatic DNA in Advanced Therapy Manufacturing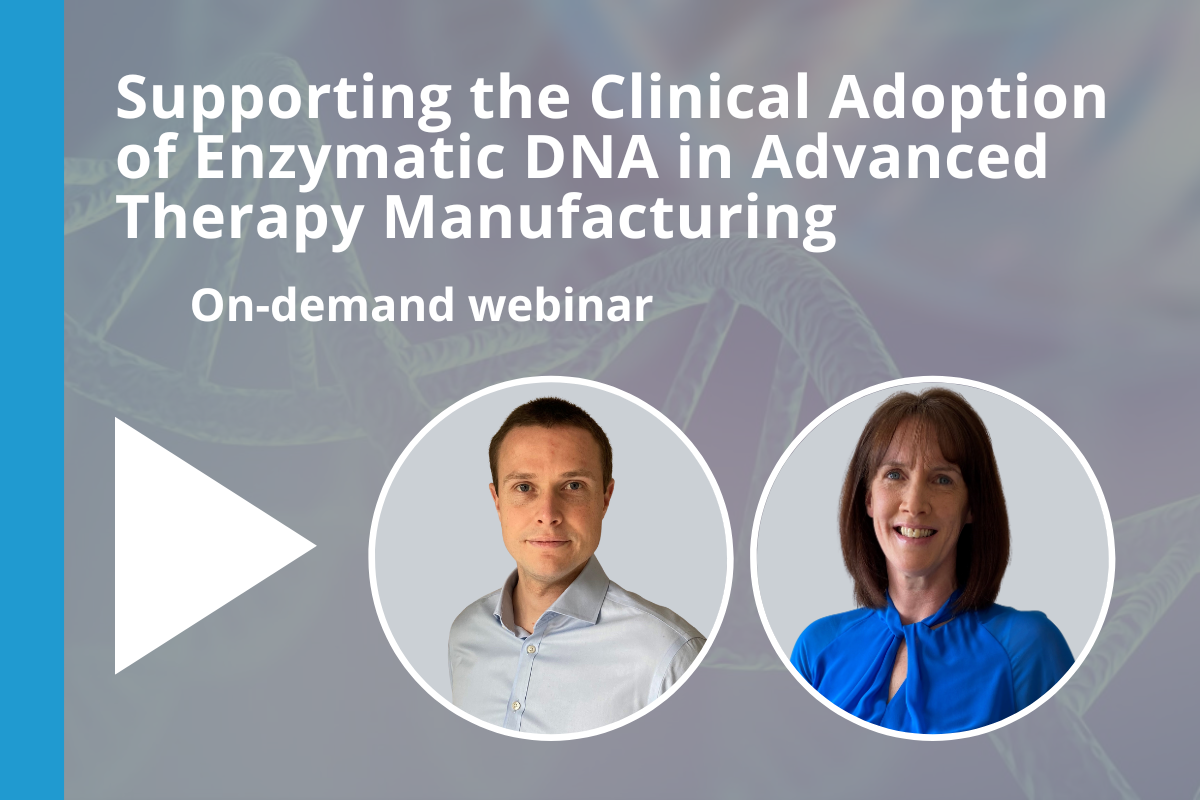 On-demand webinar (April 2023)
DNA is used widely as a critical starting material in advanced therapy manufacturing, including mRNA and viral vector production (AAV and Lentivirus). However, many developers are experiencing ongoing challenges with plasmid DNA (pDNA) supply, including slow or delayed production and poor DNA quality (owing to unstable or complex sequences), impacting their ability to meet manufacturing and clinical timelines, and regulatory demands.
In this on-demand GEN webinar, Dr. Tommy Duncan and Dr. Jill Makin, provide an insightful discussion on how doggybone DNA (dbDNA), an enzymatically produced alternative to pDNA, can offer a rapid pathway to GMP, alongside a scalable, and safe solution to support a wide range of genetic medicines. Learn how dbDNA has advanced into the clinic for first-in-human studies across multiple modalities and establishes a robust regulatory profile to support client programs.
A live Q&A session follows the presentation.
Speakers
Dr Tommy Duncan, Chief Operating Officer
Dr Jill Makin, Chief Scientific Officer
Access the on-demand webinar here