Webinar – doggybone DNA: A Rapid Enzymatic GMP Starting Material for mRNA Production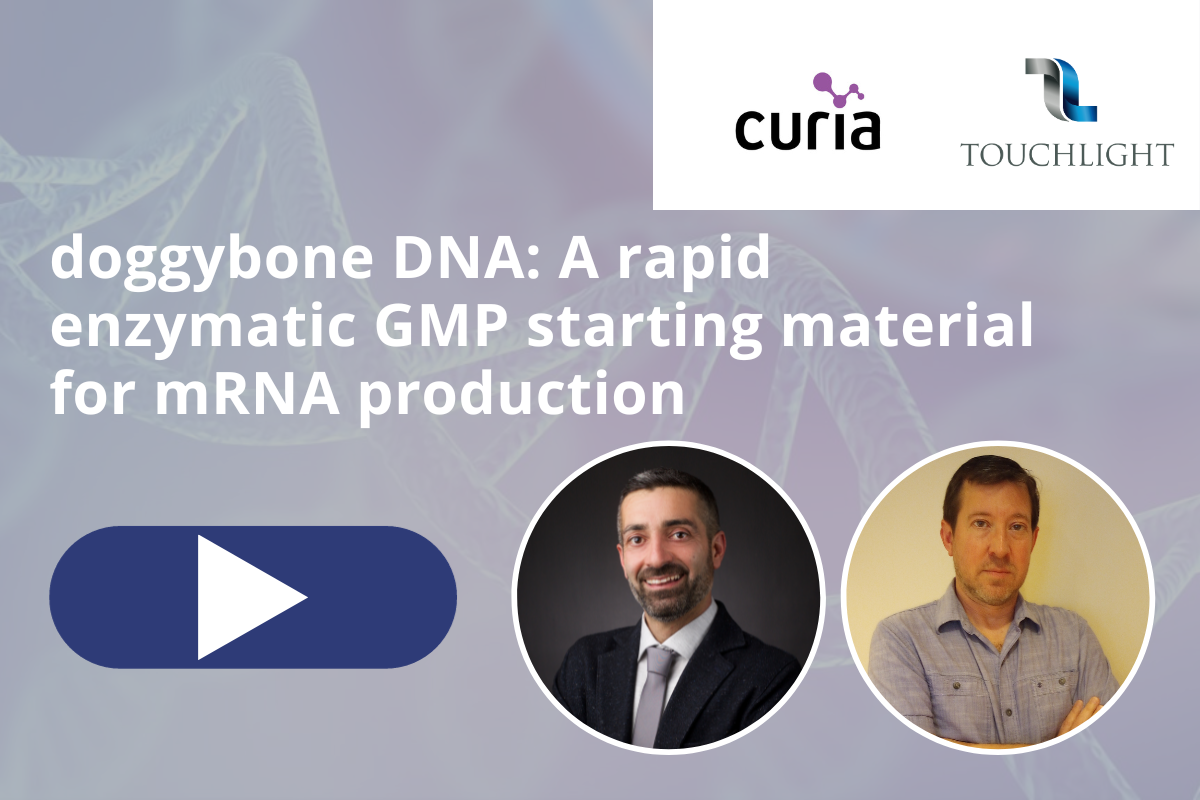 On-demand webinar
(Recorded September 27, 2023)
Many biotech and pharmaceutical companies focused on mRNA manufacturing experience challenges associated with their plasmid DNA (pDNA) supply, including slow or delayed production and poor or inconsistent DNA quality, impacting their ability to meet timelines.
In this webinar, presenters Benyamin Panah, PhD, RNA subject matter expert, Touchlight, and Scott Alderucci, director of process development, Curia, address the evolving challenges of pDNA in mRNA manufacture, and discuss an alternative to pDNA—an enzymatic, antibiotic-free DNA vector called doggybone DNA (dbDNA™). The webinar outlines how Touchlight and Curia are combining Touchlight's dbDNA platform with Curia's mRNA manufacturing capability to bring a rapid, reliable and high-quality solution to the market.
A live Q&A session follows the presentations.
Speakers
Benyamin Panah, PhD, RNA subject matter expert, Touchlight
Scott Alderucci, director of process development, Curia
Access the on-demand webinar here