Clarivate Podcast – Lighting the touch paper for next generation nucleic acid therapies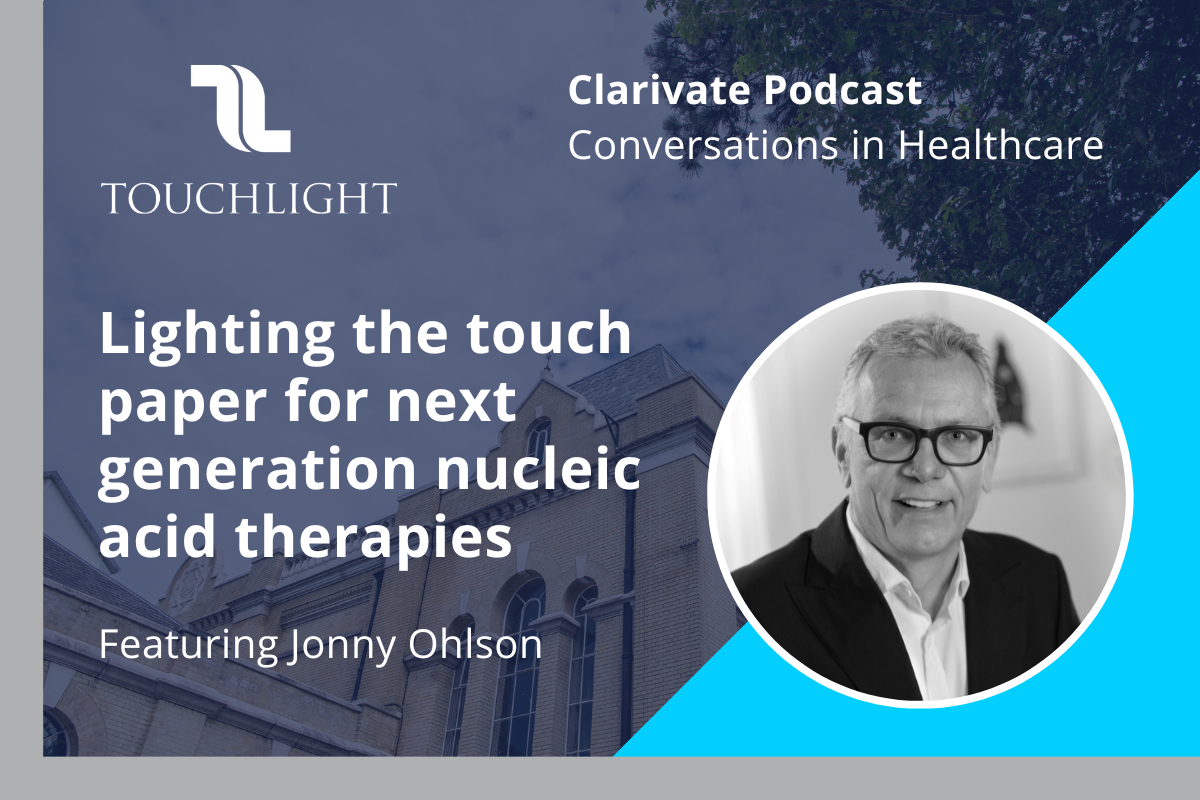 Conversations in Healthcare
About episode
In this episode Mike Ward, Clarivate's Head of Thought Leadership for Life sciences and healthcare, spoke to Jonny Ohlson, Founder of Touchlight, a company who has developed a novel synthetic DNA vector. In recent years, we've seen that by harnessing the power of DNA, it has been possible to achieve success in treating previously incurable hereditary diseases and even tackle major pandemics. However, whether the answer is cell or gene therapies or RNA vaccines, one thing they all have in common is that they require DNA in some form or another as the starting material. Through Touchlight, Jonny Ohlson and his talented team have built a business that can make DNA at unprecedented speed, scale and purity. Jonny, a serial entrepreneur not originally from a biopharma background, shares with us his story of breaking successfully into a complex industry. This podcast demonstrates that innovation at its heart is more about a combination of vision, relationships and talented people rather than prior experience.
Featuring
Jonny Ohlson, Executive Chair & Founder at Touchlight
About Conversations in Healthcare
Clarivate Conversations in Healthcare is a series of candid interviews with industry leaders and experts on the key trends and challenges that are shaping the future of the healthcare industry. Topics include from clinical innovation, deal-making, market access and regulatory dynamics, data and technology, new engagement models, patient centricity, diversity, COVID-19 and much more. Subscribe for episodes here.