Molecular Therapy – Safe and stable generation of induced pluripotent stem cells using doggybone DNA vectors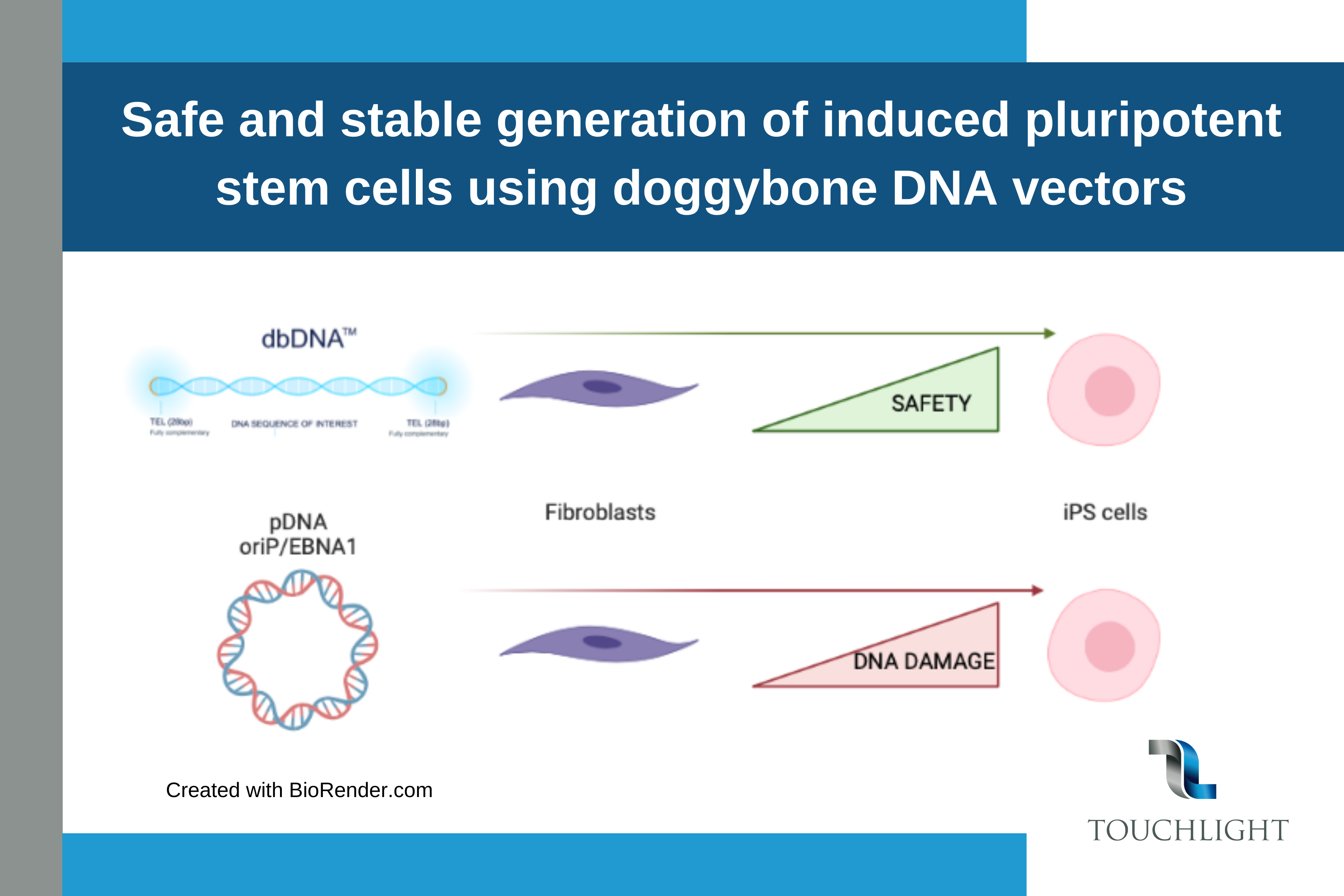 Publication: Molecular Therapy
The application of induced pluripotent stem cells (iPSCs) in advanced therapies is increasing at pace, but concerns remain over their clinical safety profile. We report the first-ever application of doggybone DNA (dbDNA™) vectors to generate human iPSCs.
dbDNA vectors are closed-capped linear double-stranded DNA gene expression cassettes that contain no bacterial DNA and are amplified by a chemically defined, current good manufacturing practice (cGMP)-compliant methodology.
The publication is the outcome from the collaboration of Dr Lisa Caproni, Head of Vaccines Discovery, Touchlight, with Professor Tristan McKay, Manchester Metropolitan University. The dbDNA vectors enabled reprogramming in the absence of both oriP/EBNA and p53 knockdown, subsequently improving the safety profile of the resulting iPSCs.
Access the full publication:
About doggybone DNA (dbDNA)
Doggybone or dbDNA™ is linear, double stranded, covalently closed DNA vector which is produced in an enzymatic manufacturing process. It can incorporate a gene of interest from 600bp to >20kb making it very flexible to support a range of genetic medicines.