Regulatory Framework for Platform Technologies (TOPRA article)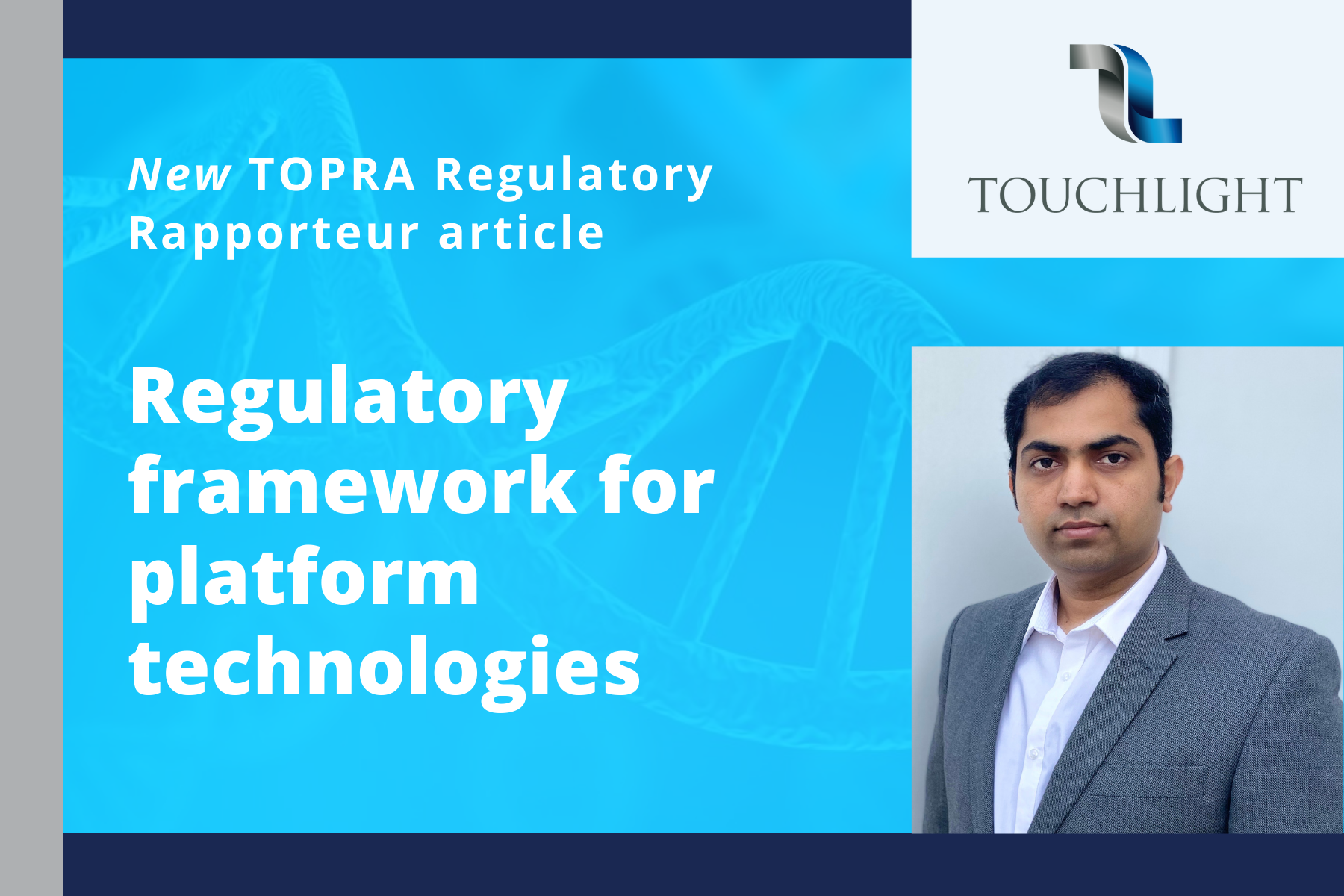 Regulatory Rapporteur (May 2022)
An increased number of vaccines and advanced therapy medicinal products (ATMPs) are being produced using platform technologies, including several cell and gene therapies and personalised medicines. However, the regulatory framework for such platform technologies is not fully developed. There is significant interest in utilising platform approaches for drug development and for the commercial production of human medicines. Some form of regulatory guidance and pathway, similar to the EU platform technology master file (PTMF) system that is used in the regulatory approval of veterinary vaccines, would benefit the human vaccines industry. This article discusses the current ongoing issues.
Published in TOPRA (The Organisation for Professionals in Regulatory Affairs) in May 2022 and authored by Satish Muchakayala, Director of Regulatory Affairs, Touchlight, UK.
Access the full publication:
About Touchlight
Touchlight is a privately-owned biotechnology company based in London, U.K., focussed on the discovery and development of DNA-based genetic medicines, including DNA vaccines and gene therapies. Touchlight has developed a novel, synthetic DNA vector known as doggybone DNA or dbDNA™.